Amber Fuller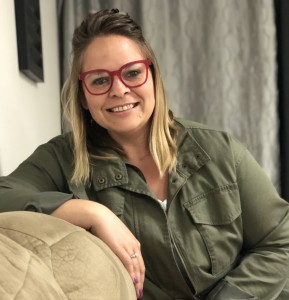 Licensed Marriage and Family Therapist, Board Approved Clinical Supervisor (LMFT and LPCC Track), Clinic Owner
I have the belief that all doors open and close for a reason and that if we desire to be where the creator wants us, he will put us exactly where we need to be. Knowing this has offered me great peace and I enjoy sharing how to obtain peace with clients.
I also have the belief that in life we seek out to find our purpose, value, and place of belonging and there is a tremendous amount of hope in finding or regaining these things and I'm passionate about helping others find this gift.
I have a passion for instilling hope into the lives of others. Coming alongside people and helping them remain anchored in the midst of the storms. I've seen people lose hope and believe the lie that hope is non-existent; I have a passion for helping people regain it. I have been down a journey where I've fought hard to do "what is right in the eyes of God" and sometimes grew weary of not seeing God's faithfulness the way I thought I should which taught me how to remain at peace through storms and times of the unknown. I desire to help others obtain this peace and restoration in their lives.
I started (and continue) my career working with individuals experiencing depression, anxiety, mood disorders,  addiction, family conflict, life transitions, grief, marriage issues, infidelity and affairs, and dual diagnoses. Through this experience I've learned how to effectively work in crisis, resource and network with a client and their support system, and offer treatment to individuals struggling with these things. I believe that there is always hope and that accomplishing dreams and recovery is possible.
Lastly, I have a desire and passion to help people discover ways to deal with addictions (including sexual addiction)and the disclosure of addictions. I have been on the side of a loved one's disclosure of an addiction and know what it's like to feel like one's world has ended and that there's "no coming back after such a disclosure" and I have seen personally that there is an ability to make it through an addiction in the family and how what appears to be "the biggest curse" can end up being "one's biggest blessing". I have a desire to help families through these trying times. You can expect to feel safe when meeting with me regardless of what you bring to your session.
Education: MA – Marriage & Family Therapy , Adler Graduate School
Board Approved Clinical Supervisor for those on the LMFT and LPCC track- MNBMFT, MNBBHT
Ania Scanlan

 Licensed Associate Marriage and Family Therapist, Juris Doctorate
-ANIA SCANLAN WORKS OUT OF ROSEVILLE-
If you find yourself in a relationship that is no longer fulfilling and you want to reconnect with your partner, you came to the right place.  I am passionate about working with couples and women to find anew, and keep, that much needed connection in their relationships.  
I'm a therapist, lawyer, and registered yoga teacher. The combination of my legal and counseling experience give me a unique viewpoint for working with clients. I have a no-nonsense and direct approach to therapy.  We will work together to restore trust, improve communication and conflict resolution, learn healthy boundaries, and develop a lasting connection. 
At Fuller Living, I practice under the supervision of Amber Fuller, MA, LMFT.
Areas of Focus:
Relationship Challenges
Women's Issues
Cross-cultural Challenges
Anxiety & Depression
Grief & Loss
Life Transitions
Life & Work Stress
Education:
Saint Mary's University of Minnesota – MA, Marriage & Family Therapy
Mitchell Hamline College of Law – JD
Colgate University – BA, Psychology
Jillian Torabpour

MA, Mental health provider
Hi, I'm so glad you're here! I'm a Master's level therapist working towards my MN LPCC licensure under the supervision of Amber Fuller, MA, LMFT. I've been working in the mental health field for 10 years. My passion is to come alongside people and partner with them to help them heal from trauma, renew their passion for life, find their authentic selves, and reach their goals in health and wellness for mind and spirit. In my therapy practice, I strive to instill hope, encourage confidence, and model authenticity. I believe in the power of small changes, and I believe in the power of "one day at a time." 
Location: Anoka Office
Ages: Adults, 18+
Areas of Focus: Depression, Anxiety, Coping Skills, Life Transitions, Mood Disorders, Trauma Related Disorders/Issues, Schizophrenia/Other Psychotic Disorders, Substance Abuse Disorders, Cultural Stressors/Challenges, Borderline Personality Disorder, Grief and Loss, Othe
r
 Kimberley Wobschall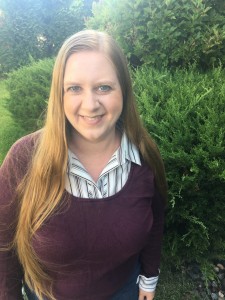 Licensed Marriage and Family Therapist
I'm a Licensed Marriage and Family Therapist. I believe the foundation of working on mental health issues is done through understanding oneself and the connections and interactions with others. I hold partnering with people on this journey towards healing as a sacred honor.
I have a passion to work with people who have experienced trauma. I believe it is essential that trauma work begins by strengthening and stabilizing the present. Once this has been established the deeper work of the trauma work can take place. The work of trauma can be done without having to relive the events; this prevents re-traumatization. I expand the traditional therapy approach of discussing thoughts and feelings to include working with the body. This is done by paying attention to motion, the 5 senses (sight, smell, taste, hearing, and touch) and internal sensations, such as rapid heart rate and the stomach tightening.
Practice Areas:
Complex trauma/Dissociation
Life transitions/stressors
Age Ranges:
Education:
Master of Arts in Marriage and Family Therapy from Saint Mary's University of
Master of Business Administration in General Management Concentration from
University of Saint Thomas
Bachelor of Science in Community Health from Minnesota State University – Mankato
 Trainings:
Advanced Dissociation Training: Adaptive Internal Relational (AIR) Network Model
Sensorimotor Psychotherapy Level 1
Prepare/Enrich Facilitator Training
Rondilienne Chastanet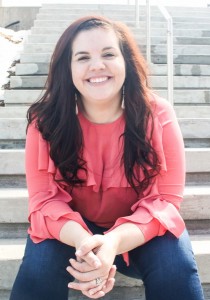 Licensed Marriage and Family Therapist
Rondi meets with clients out of her office in Blaine, MN
Rondilienne is passionate about helping children and their families live emotionally rich lives with hope and direction. Rondi has a multitude of experience with helping families increase their attachment with one another after there has been a significant event or after years of challenges. Rondi also supervises individuals who are becoming licensed and gets ignited when seeing growth in professionals too. When Rondi is not at work, she enjoys traveling, kayaking, spending time with family and friends, going for breakfast at new spots, reading, going to movies, and attending events in her community."
Stephanie Johnson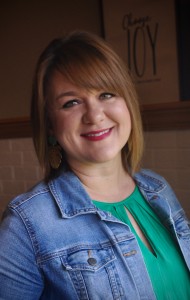 MA, Mental health provider
Stephanie meets with clients out of her office in Blaine, MN
Stephanie has worked with youth and families on a volunteer basis since 2004 and has been working professionally in human services since 2015. She is passionate about encouraging and walking alongside others through life's challenges and celebrating successes along the way. She has experience working with children, teens, adults, and families and specializes in providing cognitive-behavioral therapy, structural family therapy, and Adlerian therapy. In addition, Stephanie specializes in holistic approaches – looking at the mind, body, and spirit – understanding that when we take a look at every aspect of our life, we can begin to experience healing, wholeness, and freedom.
In her free time, Stephanie loves to travel, find new adventures, spend time with her family and friends, read, and express herself through art.
Areas of Focus: Depression, Anxiety, Relationship Challenges, Abuse, Life Transitions/ Stressors, Mood Disorders, Trauma Related Disorders/Issues, Grief and Loss, School issues
Education: Adler Graduate School – MA, Adlerian Counseling and Psychotherapy with an emphasis in Marriage, Couples, and Family Counseling
Anticipated full licensure: Spring of 2020
At Fuller Living, she practices under the supervision of Amber Fuller, MA, LMFT.