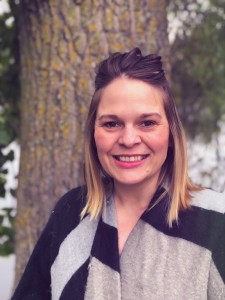 Amber Fuller, MA, Licensed Marriage and Family Therapist, Clinic Owner
I have the belief that all doors open and close for a reason and that if we desire to be where the creator wants us, he will put us exactly where we need to be. Knowing this has offered me great peace and I enjoy sharing how to obtain peace with clients.
I also have the belief that in life we seek out to find our purpose, value, and place of belonging and that when we struggle with obtaining these things there is a tremendous amount of hope in finding or regaining these things and I'm passionate about helping others find this gift.
I have a passion for instilling hope into the lives of others. I've seen people lose hope and believe the lie that hope is non-existent; I have a passion for helping people regain it. I have been down a journey where I've fought hard to do "what is right in the eyes of God" and sometimes grew weary of not seeing God's faithfulness the way I thought I should which taught me how to remain at peace through storms and times of the unknown. I desire to help others obtain this peace and restoration in their lives.
I started (and continue) my career working with individuals experiencing depression, anxiety, mood disorders, homelessness, addiction, family conflict, schizophrenia, schizoaffective, and dual diagnoses. Through this experience I've learned how to effectively work in crisis, resource and network with a client and their support system, and offer treatment to individuals with these diagnoses. I believe that there is always hope, even in mental illness, and that accomplishing dreams and recovery is possible.
Lastly, I have a desire and passion to help people discover ways to deal with addictions (including sexual addiction)and the disclosure of addictions. I have been on the side of a loved one's disclosure of an addiction and know what it's like to feel like one's world has ended and that there's "no coming back after such a disclosure" and I have seen personally that there is an ability to make it through an addiction in the family and how what appears to be "the biggest curse" can end up being "one's biggest blessing". I have a desire to help families through these trying times. You can expect to feel safe when meeting with me regardless of what you bring to your session.
Education: MA – Marriage & Family Therapy , Adler Graduate School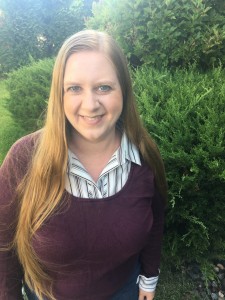 Kimberley Wobschall, MA, Licensed Marriage and Family Therapist
I'm a Licensed Marriage and Family Therapist. I believe the foundation of working on mental health issues is done through understanding oneself and the connections and interactions with others. I hold partnering with people on this journey towards healing as a sacred honor.
I have a passion to work with people who have experienced trauma. I believe it is essential that trauma work begins by strengthening and stabilizing the present. Once this has been established the deeper work of the trauma work can take place. The work of trauma can be done without having to relive the events; this prevents re-traumatization. I expand the traditional therapy approach of discussing thoughts and feelings to include working with the body. This is done by paying attention to motion, the 5 senses (sight, smell, taste, hearing, and touch) and internal sensations, such as rapid heart rate and the stomach tightening.
Practice Areas:
Anxiety/Worries:
Trauma/PTSD
Complex trauma/Dissociation
Abuse
Depression/Mood
Family conflict
Life transitions/stressors
Coping skills
School issues
Age Ranges:
5 to 65+
Education:
Master of Arts in Marriage and Family Therapy from Saint Mary's University of
Minnesota
Master of Business Administration in General Management Concentration from
University of Saint Thomas
Bachelor of Science in Community Health from Minnesota State University – Mankato
Trainings:
Advanced Dissociation Training: Adaptive Internal Relational (AIR) Network Model
Sensorimotor Psychotherapy Level 1
Prepare/Enrich Facilitator Training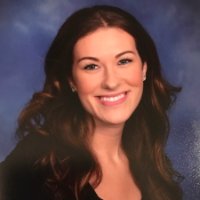 Jennifer Hintz, MSW, LGSW-Not currently taking new clients

As a conscientious and client-centered clinician with over 10 years of experience in human social services I bring to my current work broad clinical background with training in various forms of psychotherapy and experience in the treatment of severe and persistent mental illness, personality disorders, chemical dependency as well as brief psychological intervention with diverse client groups. Through this experience, I developed a robust knowledge of community resources and a commitment to mezzo practice development and macro policy reform in addition to individual clinical intervention.
My work and volunteer experiences span from early childhood education to serving seniors receiving hospice care. I provide individual, couples and group psychotherapy, utilizing a strengths-based approach. I work with those experiencing complex trauma, sex trafficking victims, immigration status, poverty, mental illness, chemical dependency, medical health problems, homelessness, and involvement in the criminal justice system.
I also enjoy working in employing holistic healing interventions, working with diverse groups and individuals who have complex needs, working cross-culturally, and working with children/ youth.
Dillon Fuller, Financial Coach
I have seen the personal effects of what debt can do to all aspects of life and have also seen the personal effects of what getting out of debt can do to all aspects of life.  I offer guidance and direction on how others can get out of debt and build wealth and I do it with an energy that will get you feeling excited and hopeful about all of the possibilities that are ahead. I also am fluent in American sign language and I grew up as a CODA(child of deaf adults).