Written by Amber Fuller, LMFT and owner of Fuller Living & Associates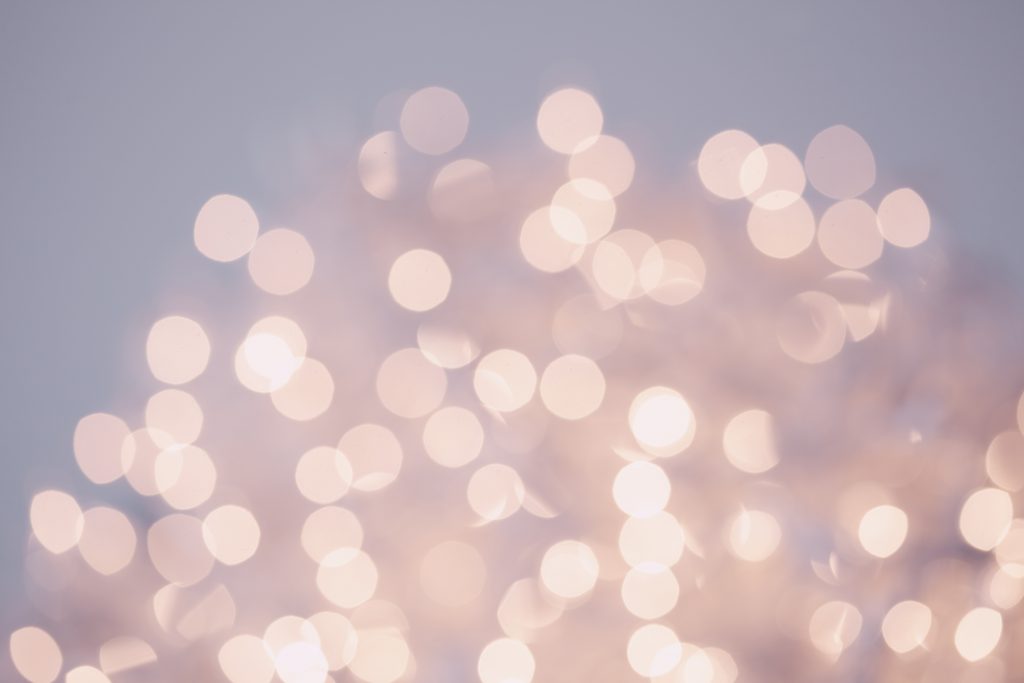 This blog post is a little different in that I'm reflecting on an event that occurred today. Today, myself and colleague, Jillian Torabpour, had the Anoka County Chamber of Commerce members surrounding us while holding a ribbon cutting ceremony. As this event was held, I reflected on some things.
Back in 2011 I had a dream of opening up an agency where Adult Rehabilitative Mental Health Services (ARMHS) would be offered. I use to work in an ARMHS position myself and was fascinated by the services and strongly believe in the services. The process of being credentialed as an agency that provides ARMHS was quite grueling for me. I spent about two years developing an ARMHS program, on paper, and did a lot of research. Once I became licensed, in 2014, I submitted the manual that I had created. Upon submission, my application was denied and a door was shut. However, this door being closed had led me walking through a completely different door called private practice.
I joined a private practice in 2014, immediately after becoming licensed. While at this practice, I worked on developing, researching, and creating my own practice, known today as, Fuller Living & Associates, LLC. I was thriving at the other practice I belonged to but really felt an uncomfortable tug on my heart to jump completely in to my practice. I struggled with the thought of leaving a practice I was thriving at. However, after listening to a sermon at church one Sunday, I knew it was time. Time to say goodbye to the comfortable and jump into the uncomfortable. I had to trust. Within a week of jumping completely into Fuller Living, my caseload tripled. Fuller Living identifies as a faith based practice and this is where I see my faith shine through.
After seeing my caseload triple within that week, I found myself sitting in a beautiful office in downtown Anoka with a huge waiting room and two additional unused rooms. I decorated one of the rooms, thinking I would be doing play therapy, and the other room I used for storage for unwanted things that came from my home (smh). My dream was to build the practice and actually add the "associates", but I wasn't getting any leads and was feeling lost. I was also paying a ridiculous amount of money in overhead for my rent (and let me tell you, this is a rookie mistake that providers may make when they are first starting off) and needed to make a decision: will it be just me, or will I grow. I decided that I would move to a new location while in the middle of my lease in Anoka. I found an office with a shared waiting room and moved to Coon Rapids, where I met some pretty great people.
While in Coon Rapids, I had a colleague contact me telling me she was interested in joining Fuller Living. She was hired and it was so exciting to finally have an associate. From here, another colleague was hired. I had decided to relocate the Anoka office into a different suite where I would be paying less but have another office in the event that we would continue to grow. After being in Coon Rapids and Anoka at the same time, for three years, I decided that I would close the Coon Rapids doors, and be strictly in Anoka.
About a year into being strictly in Anoka (2017), I had started feeling this intense and incredibly awful pain in my shoulders. I spent most of my time during the weeks going to different doctors appointments. From trying to find the diagnosis of my condition, to physical therapy, to literally 50 other forms of interventions(no, seriously, 50), I was tired, and drained, and it hurt to sit and meet with clients for the amount of time that I was meeting with them. I struggled with a decision that I knew I needed to make, for over a year. The struggle was sad and heart wrenching, but at the same time I felt a shift in my passions. A passion to grow my business had emerged like a wildfire and I became obsessed with the idea of supervising providers and consulting. I felt this tug on my heart telling me, "you need to pull back. You need to step out so that I (God) can step in". "Okay, so what now, Lord? comeuhsaynowwhat!?" I struggled with the fear of growing and being responsible for the work of others, hardcore. I picked up some really great books regarding feeling fear but doing things regardless and I decided that I would follow that tug on my heart. I stepped back and God stepped in.
The biggest reason I did this was because of the diagnoses that I finally received. I found out that my back will continue to fall apart due to a condition I was born with. I'm somebody that likes to find the good in things and these diagnoses, despite them sucking, have led to miracles. I had colleague upon colleague join Fuller Living and new opportunities literally fall into my lap. The transition has been effortless. If you are a person of faith, and you are reading this, it really is true that when you step out of the way, follow that tug on your heart, and be obedient, God really does step in and he gets all the glory. It has been effortless. Truly. Terrifying, yes, and also miraculous.
So, that brings us to the Ribbon cutting ceremony. We were outgrowing our office. With 4 providers sharing a suite with only two offices, we were scrambling to find space for everybody. I was randomly awake at 2am one night in November of 2019, and out of curiosity, had decided to go to my landlord's website to see if he had any other suites available. Viola! Here we are now in the suite that was available. A lease was signed within a week of seeing the space on the internet, and within two weeks, we were all moved in. The space is a dream come true. I remember opening the practice back in 2014 and walking past the suite to get to mine down the hallway, and thinking, "that is the nicest suite in this whole building. I wish it was mine. It even has a fireplace. I want a fireplace, Lord!", and now here we are. With 4 providers in Anoka, 2 in Blaine, 1 in Roseville, and soon to be another one in St. Louis Park, all I have to say is, "Look what the Lord has done".
Today was a big day. I write this, not to bore you to death with a history lesson, but rather to encourage you. Whether it be that you have a terrible diagnosis and feel like your life is over, or that you are terrified to do something that you've always wanted to do. Make the move, feel the fear and lean into it regardless. Allow your God to create your next steps, and just walk, out of faith, just walk, trusting that you will get what's best for you. Don't believe the lie that your life is over because you have a terrible diagnosis. You can be used and good can come out of it. Lastly, when you walk in this, it is effortless. So effortless that it will bring you to tears. No more striving, no more working in your own will, just effortlessly walking to your next destination so that God can receive the glory. This. This is what the ribbon cutting ceremony meant for me. While holding a giant pair of scissors in my hand and cutting a ribbon, all I could think was, "Thank you Lord. Look at all you've done. You deserve all the praise". So, it's decided, rather than calling it a ribbon cutting ceremony, I'm calling it the Fuller Living Praise gathering.
What a beautiful day.