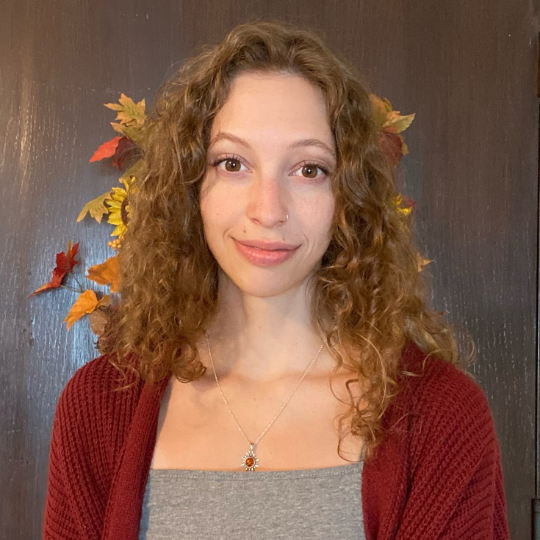 Telehealth
Sometimes things can feel really confusing, exhausting, or hopeless. Sometimes all of the above and then some, tangled up together. Thankfully, you are not alone and it is very normal and human to have difficult experiences. These feelings can be a sign that something needs attention, so look at you go! You're already practicing self-awareness, self-care, and showing courage by taking this first step.
I believe you have the answers within you, and therapy is just a way for these answers to be coaxed out. We will work together as a team to untangle your experiences, and help you feel confident and secure in yourself. I like to help people understand themselves better, accept themselves, see the strengths in their perceived weaknesses, and empower them to embrace who they are, making choices they feel good about. I truly believe in the power of resilience, and that your relationship with yourself sets the tone for everything else in your life.
We can look at patterns you may feel stuck in and develop ways to get out of them and, if you want, explore why these patterns have come about.
I don't believe therapy has to be heavy or serious all the time, therapy is space for ALL of you and the complexity of this human experience. Part of being a human is feeling and experiencing many different things. The tears, the sadness, the anger, the shame, the quietness, the joy. All you have to do is bring yourself. I aim to provide a safe space for you to feel comfortable being and exploring yourself. I will help hold the space for all the parts of who you are and what you have experienced. Whether it is the present or the past still affecting you today, bring it here and we can talk about it.
I take a person-centered approach informed by many different theories and modalities including mindfulness, CBT, Adlerian, reality, existential, family systems, inner-child work, attachment, and narrative therapies. I also incorporate body-based modalities to help you get in tune with your body's wisdom. It's all connected!
I have worked with individuals from a variety of different backgrounds all with different and unique struggles. Some of these have been anxiety, depression, self-esteem, emotional regulation, and attachment trauma. As a highly sensitive person myself, I particularly enjoy assisting others in exploring this trait and learning how to accept themselves as they are.
In my free time I like to paint, do arts and crafts, read, and play video games, my favorite is Breath of the Wild. I have a black cat named Ru who might occasionally make an appearance during our telehealth meetings 🙂