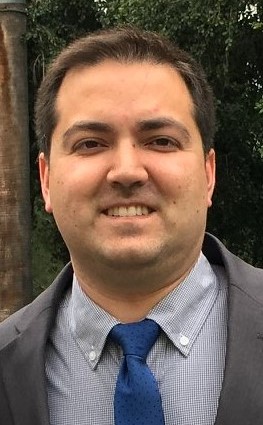 I believe that life is a journey that we are all on and that from time to time it can be beneficial to have someone come alongside to lend a helping hand when the journey is different than we imagined. Hi, I'm Daniel Reasoner and I am a counselor-in-training here at Fuller Living and Associates. I am being supervised by Uyanga Bayandalai and Julie Anderson. I completed my masters in counseling from Bethel University in 2017 and am now pursuing a post-master's certificate in clinical mental health counseling from Adler Graduate School as part of my developmental pathway to full licensure as a counselor.
I seek to bring a holistic, mind-body approach to your health in determining with you what being well would look like for you. I do my best to provide an atmosphere that promotes your development in relationship to yourself and to others by honoring your ability to act on your own values and interests. I see therapy as a place where we work together to serve your needs. I am a person of faith and if spirituality is something you would like to explore together for your benefit I am happy to work with you in that way. I work primarily with adolescents and adults. While I am open to seeing anyone, my special populations of interest are in working with athletes of all ages and those from a multicultural background who have spent a part of their life living outside of the United States.
 I have a background coaching both individual and team sports and believe from doing so that moving into the realm of mental health counseling is a natural progression of skills and interests in my life. In my free time away from Fuller Living and Associates I seek to spend time with my family as best I can, relaxing with a good book in a hammock, exercising and serving my local faith community.