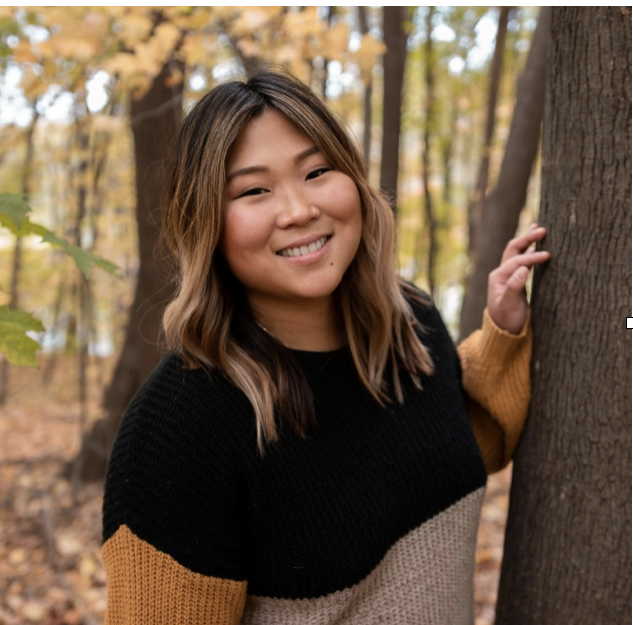 Master's Student
Anoka/Telehealth
At some point in all our lives, we might struggle with a mental wellness issue in some capacity. This is just part of being human and living life. I believe that being vulnerable, asking for help, and self-exploration are some of the hardest and most important things that we will ever do. I also believe that you do not need to walk this path on your own. Hi, my name is Samantha, and it is nice to "meet" you! I am so excited to be part of your healing journey. 
My therapeutic approach draws from psychosocial and multidimensional frameworks. I use an eclectic approach that incorporates things like CBT, ACT, narrative therapy, gestalt therapy, motivational interviewing, psychoeducation, solution-focused therapy, and some DBT. I am also deeply committed to an evidence-based, trauma-informed, empowerment, strength-based, and mindful practice. This means that I always strive to be open, nonjudgmental, empathetic, and simply "human" to provide the therapeutic support that you need. I specialize in areas that relate to things like eating disorders, identity, self-esteem, trauma, adoption, lifespan development, codependency, and complicated family of origin for adults (18+).
Outside of work, I spend most of my time raising my two sons paired with a lot of self-care. Some of my favorite pastime activities are things like watching cartoons, reading, cooking or baking, and napping! I look forward to getting to know you.
Education:
* Certified Montessori Educator – National American Montessori Center
* Bachelor of Science in Psychology – Capella University (2019)
* Master of Social Work; Focus in Clinical Mental Health – Capella University (active)