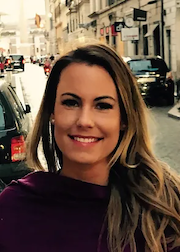 MS, LGSW
Megan holds a Bachelor of Social Work degree and a Master of Social Work degree from the University of Minnesota. Megan currently holds an LGSW licensure through the state of Minnesota (#28103).
Megan has many years of experience providing clinical counseling and case management services to adults, couples, and families throughout the community. Megan specializes in adult individual therapy, as well as couples and family counseling. Her primary focus is to provide a safe space for clients to share freely and talk openly about their experiences. Current treatment modalities include cognitive behavioral therapy, narrative therapy, DBT informed therapy, psychodynamic therapy, and mindfulness techniques. She also incorporates psychotherapy skills education and practice in her sessions, teaching clients ways in which to continue growth at home independently. Megan places emphasis on the strengths of the client and uses a person-centered approach when working with individuals and couples. Regardless of what you are experiencing, Megan works hard to ensure that you leave your time with her feeling empowered and heard.
Megan currently specializes in the following treatment areas:
Families, couples, adult individuals, depression, substance use disorders, postpartum depression, and anxiety disorders.