We are SO glad you have found your way to our website. Fuller Living hires independent contractors that manage their own schedules and have the flexibility that most people are looking for.
Are you interested in being a part time or full time mental health therapist with Fuller Living? We hire pre-licensed and licensed providers.
---
We are also currently hiring a Psychiatric Nurse Practitioner!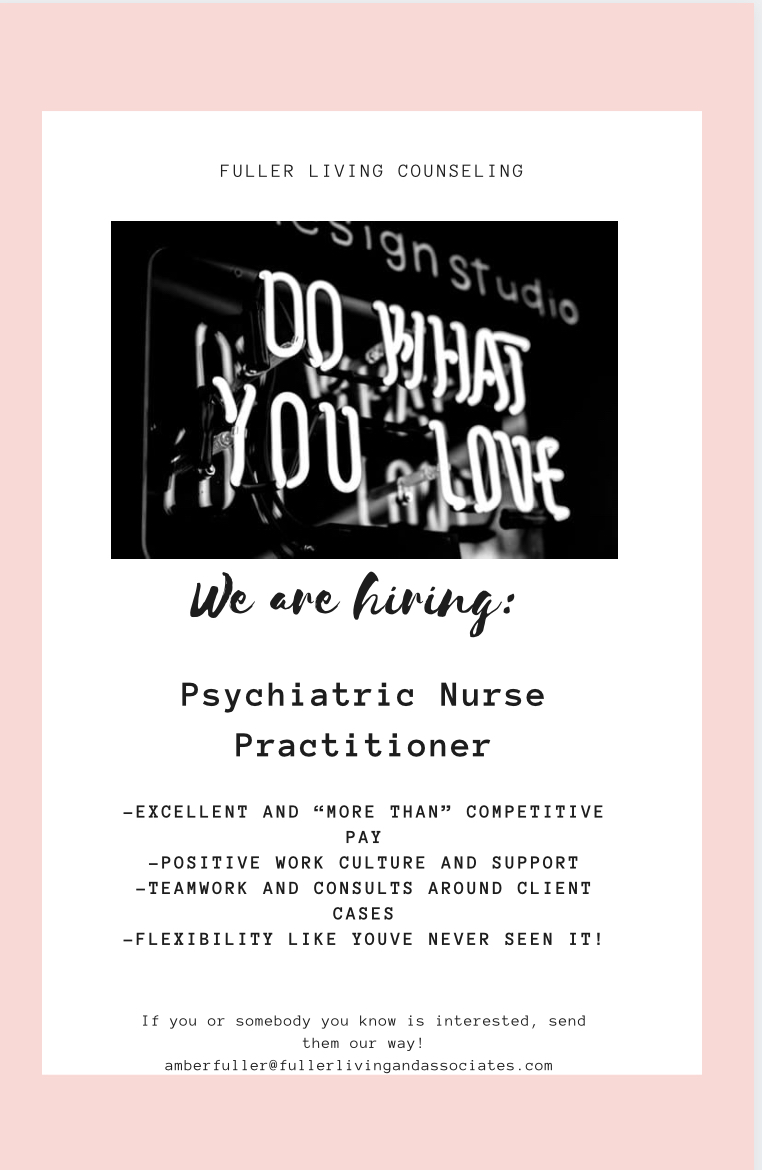 ---
To apply, please send your resume to: amberfuller@fullerlivingandassociates.com