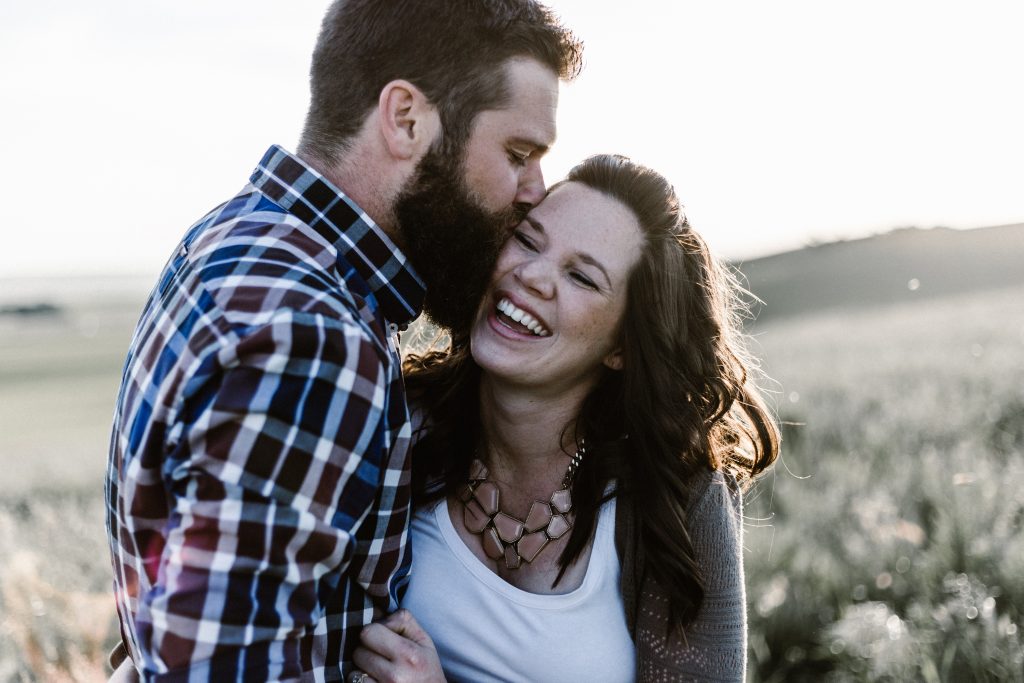 "I'm not doing this anymore!" she yelled, as she found out that her husband had just spent the last $500 in the bank account on cigarettes and fast food.
"I opened up his text messages on his phone and found out that he's been talking to another woman. I'm lost and traumatized"
"She nags all the time! I can't stand it. I have so much contempt for her. She's ridiculous"
"Whenever I bring up issues that I have with him, he goes silent. Completely icing me out and then not talking to me for days"
"She criticizes everything I do. I feel like such an idiot when I'm around her"
"We used to have an amazing sex life, and now, I'm lucky if we have sex once a month."
Do any of these statement resonate with you? Are you feeling lost and hopeless in your marriage? Like you'll never be able to come up from the under current?
At Fuller Living, we help you navigate through these struggles that are common in relationships. We use various approaches such as:
Prepare-enrich curriculum-where we teach you how to blend your backgrounds together, problem solve, compromise, and have respectful conversations.
Gottman Curriculum-where we walk alongside you and identify what Gottman calls "the four horsemen" are showing up in your marriage and how to overcome these habits. The Four horsemen are criticism, defensiveness, contempt, and stonewalling. We get to the heart of what is causing these behaviors and help you develop healthy ways of communicating as well as teaching forgiveness and how to grow and foster the love in your relationship.
Along with these we use solution focused therapy and also walk with couples through infidelity, sexual addiction, developing healthy sexual behaviors, creating a satisfying sex life, breaking the co-dependent/dependent cycle and having a healthy balance of dependence, creating healthy boundaries, developing ways to communicate wants and needs and blending these with their partners wants and needs. We also walk with couples through parenting disputes they may be having and coming to an agreement with parenting styles.
We meet with couples who have difficulty with managing their finances together and end up going through turmoil in their relationship because of money fights. We help clients navigate through getting on the same page financially as their partner and utilizing each other's strengths as a means of working together to achieve their financial goals which lead to more satisfying and healthy relationships.
We also help couples differentiate from each other. We help teach clients how to not take their partner's behaviors personally and we help clients explore each other's childhood so that they better understand each other and why they do the things they do. Often times, in relationships one is taking the other's actions so personally and we help couples get "inside of their partner's head" so that they can see that their actions aren't personal. We also help couples see how their actions, despite them not being personal to the other, effect the other and how to better communicate in the times of these behaviors, or develop healthy patterns all together.
The MBTI (Meyer's Briggs Type Indicator) is a popular and valid personality test that people have found themselves taking at 16personalities.com. We help clients navigate through these personality differences and come together as a team instead of being against each other and moving away from each other. We help couples grow an appreciation for these differences and we help couples get to know each other better through assessments such as these.
Pre-marital Counseling-We walk with couples through navigating their transition into marriage through establishing boundaries and preparing them for the married life. We explore childhood and how this may impact their marriage and how to develop healthy independence and interdependence so that they can start marriage on the right foot.
Substance use and abuse in relationships-we help clients walk through a partner who has a substance abuse issue. We use a solution focused style when working with this. We also help establish boundaries for when a partner is actively using and ways that both can keep themselves safe. We help couples establish triggers to unhealthy behaviors and communicate more freely. We explore the ways that the relationship may be impacting the substance use as well as the effects the substance use is having on the relationship.
We know that relationships can be difficult, and yet incredibly rewarding. We value the work that you are putting in to making your relationship work and it is an honor to walk alongside people through overcoming their relationship difficulty.
Our therapists know and understand the pain in these issues and we are passionate about them because we have and are continuing our work in overcoming these issues. We have seen the benefit in putting in the work and have come out of the pits of relationship despair and seen the light at the end of the tunnel.
So you can have a sense of why there's hope when you meet with us, here's what others have had to say after meeting with some of our providers:
"We are addicted to couples counseling. When people ask us what we do to grow closer to each other, we immediately tell them that we've started to see you and it's made all the difference for us!"-client
"Thank you. Thank you for meeting us where we were at. After infidelity showed up in our marriage we thought that we would never be able to reconcile and through your wisdom, patience, ability to help us communicate and better understand each other. differentiate, as well as heal, we are now more in love than we have ever been"-client
"You've helped us learn how to talk to each other. We used to sit in the same room and not even acknowledge each other. It felt like we were roommates and now we are best friends. You taught us how to get rid of "the four horsemen" and replace them with understanding, patience, and respect for ourselves and each other"
To be fully seen by somebody, then, and be loved anyhow – this is a human offering that can border on miraculous. -Emily Gilbert, author
Book your Couples Counseling Session HERE!