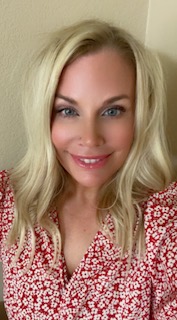 LPCC
Sarah Hendrickson is very passionate about helping others and believes that everyone has value and has a unique life story. She has worked in the field for over a decade. She understands that therapy can be very intimidating as well as a courageous act of self-love and vulnerability. It's important that we have areas in our life that we feel are just ours and feel safe and secure. She does her best to create that safe space for her clients and strives for an environment that has no judgment and a space that develops healthy trust and understanding. One of her goals as a therapist is to support clients in their journey and meet them where they're at in their healing process. As people we have numerous different circumstances throughout our life and sometimes those circumstances can be traumatic and cause feelings of being lost, stuck or hopefulness. 
Sarah understands that there are times in life where extra support is needed as well as times when there is deep seeded pain that needs resolving. As a therapist Sarah likes to focus on cultivating healing and empowering others to be their best selves. When Sarah is not at work, she enjoys being active with her family, traveling and giving back to the community through volunteering.
Sarah is a Licensed Professional Clinical Counselor (LPCC), having her Master of Science in Psychology Counseling. Sarah sees therapy as a collaborative effort, tailoring her abilities to connect with others and meet the needs of the clients without rushing the healing process. Some of these processes include Dialectical Behavioral Therapy (DBT), Cognitive Behavioral therapy (CBT) Internal Family Systems (IFS) and Attachment Theory. Sarah works with ages 15 and up currently.
Areas of interest and experience in trainings include:
Individual and intergenerational trauma
PTSD
Identity development, self-esteem, and individual empowerment
Relationship challenges
Coping skill development
DBT skills training
CBT therapy
Grief and Loss
Adjustments and life transitions
Generalized and social anxiety
Depression
Eating disorders